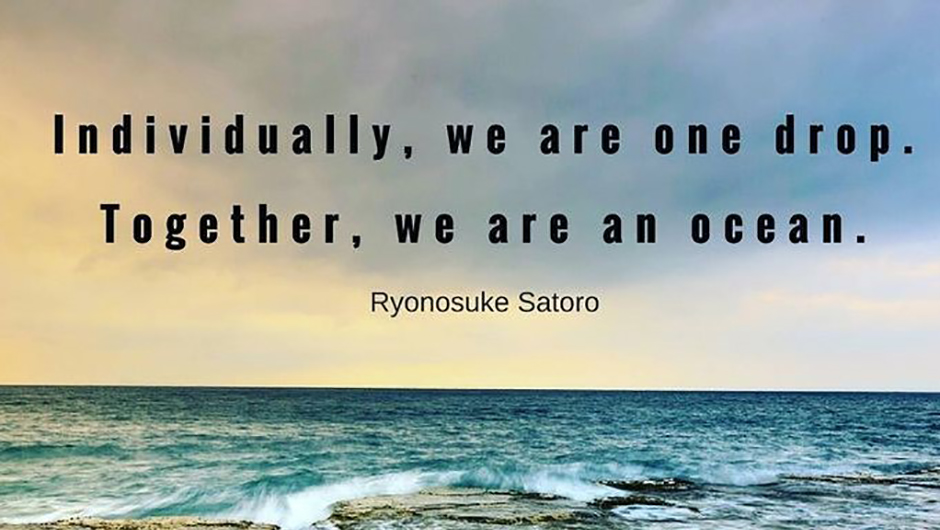 01 May

Mental Health During COVID-19: What Can Employers Do?

How is everyone doing out there? Hanging in there? As leaders, employers and business owners, I know you have a lot on your shoulders. Not only do you have to focus on keeping your business running and making changes fast to remain relevant in these times, but you also have to worry about your employees.  There is a lot coming at you all at once.

I've been working with many clients whose employees are also experiencing stress and anxiety. Sometimes we just need to slow down and remember that we're all human and we are dealing with the affects of a global crisis.

Everyone is having their own experience and coping differently in these times. One day, you may wake up excited to take on the day, and the next day you barely force yourself to get out of bed. There are stressors on so many folks, from losing their job, to working at home all alone or with children, to going to work as an essential worker.

In times of crisis, uncertainty can increase anxiety, and this can impact the workplace. Healthcare professionals have said that mental health is going to be the 2nd wave of the COVID-19 crisis. There are increases in depression, anxiety, suicidality, and substance abuse.

How can you help employees adjust to the new norm? Here are a few examples of what I'm seeing work in real time as we push forward.

Empathy, Flexibility, and Validation
In my opinion, this is number one. When employee's express fear, anxiety, loneliness, concerns in the workplace, etc. it's not your job to make them wrong or right. Listen. Validate their feelings. Ask for their ideas or explain what you are doing as the employer to address their concerns. Some employees may need more hand-holding than others. Empathy helps people cope and relate to one another.

There is a wide range in responses to crisis. Recognize that some folks will over-perform and some will under-perform. Don't push too hard on productivity and recognize signs of burnout. Ask yourself; Do employees have an appropriate workload considering their change in circumstances? There are many people coming to work with more on their plate due to reduced workforce, or employees working at home while home-schooling their children, or supporting loved ones at-risk. It's good to continue to monitor these situations as they change over time.

Enable Social Support
Social distancing is lonely and isolating. People working from home need to continue to have meaningful connections with others. Make connecting with others in the company a priority. This includes time with coworkers, and regular check-ins and communication from managers and leadership.
I know several small businesses who have created fun team events like virtual social or coffee hour, and virtual scavenger hunts. Get creative!  It doesn't need to be fancy and employees will really appreciate it.

Open Communication
Acknowledgement from management and leadership that things are harder now is important. It can help normalize others' experiences. Communication should be targeted and specific.  Communication with employees during such times does decrease their anxiety; however, too much communication, especially if it is general and complicated, does not help that much.
Create safe space for employees to share their concerns, suggestions and what is coming up for them. Even just carving out the first 15 minutes of your regular meetings would be helpful.
When creating critical messaging consider the following:
What you are doing to protect them
How the situation affects their job, pay and benefits
What to do if they are sick or if they notice a sick co-worker (especially among essential workers)
How governmental decisions affect organizational operations and what that means for different groups of employees
Provide Resources:
What has been so amazing to see is the increase in online resources to support people. Share resources with your employees such as yoga and meditation apps.  The practices of mindfulness and meditation have been scientifically proven to reduce stress and anxiety, and when practiced regularly, can help you feel more in control of your own state. A few that I have myself are Calmhttps://www.calm.com/ and Headspace https://www.headspace.com/.
Consider a health and wellness initiative to encourage employees to get outside. A client of mine got her team Fitbits and is doing weekly step challenges!
Employers can also hire a mental health consultant do a virtual support group with employees, or a coach do a guided group meditation. For families, there are links to museums offering virtual tours, zoos and parks offering live feeds of animals, or other cultural institutions offering uplifting content. There are also virtual gallery tours and folks can watch live theater and dance.
It's a good idea to provide the suicide hotline and self-help support groups on your company intranet or shared hub. Below are several other resources I received from a friend who works in healthcare.
https://mhanational.org/covid19 – Mental Health America has combined a range of resources and information from mental health to financial support.
healbrite wellness  Wellworks has partnered with Healbrite to offer a free mental health course designed to address the stress caused by the COVID-19 pandemic
Remember to breathe; in for four seconds, out for five or six. I'm a call or email away if you need anything.