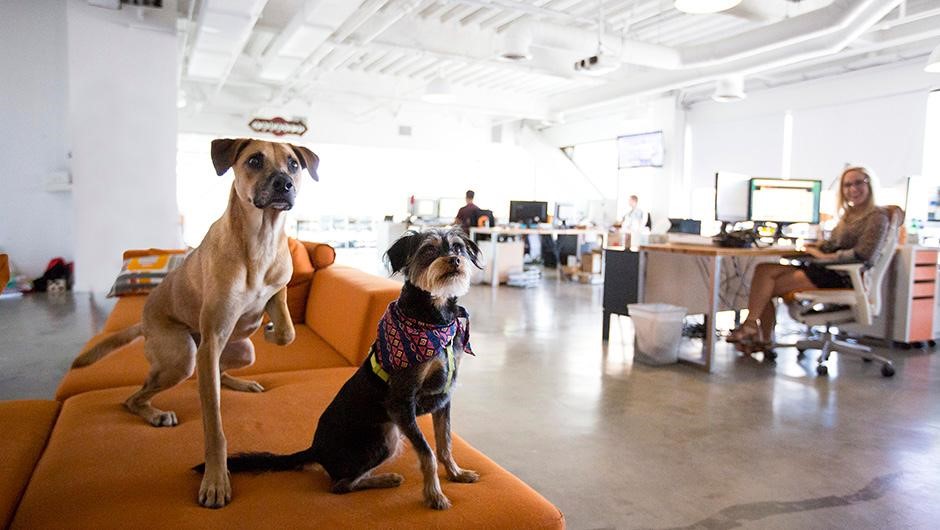 14 Jun

TAKE YOUR DOG TO WORK DAY IS NOT SO "RUFF" IF YOU PREPARE

Tails are wagging in excitement of upcoming Take Your Dog To Work Day, next Friday, June 21st.

The day is a way of celebrating dogs' unique abilities to boost morale in the workplace, reduce stress, and increase job satisfaction, according to a 2012 study by Virginia Commonwealth University.

Before you dress up and assign temporary work titles to Fido (like Vice President of Canine Communications or Chief Executive Dog), take some common-sense steps to prepare the workplace and help the day go smoothly for everyone.
Set ground rules and ensure all participating canines are friendly and housetrained
Let employees know, in meetings and in writing, what the minimum standards are in order to bring their dog to work. Set rules around what happens if their dog is disruptive, shows aggression, or goes potty inside. After all, no one wants a barky dog peeing all over their shoes or eating their reports!
Make sure co-workers are on board
I know it's hard to believe, but not everyone loves dogs. You want to consider allergies, animal phobias and other concerns and allow employees to voice their thoughts before giving the green light to dog owners.
Dog proof the workplace
Ask employees to prepare their workspace before bringing their pooch to avoid trash-raids or having that important thumb drive chewed and swallowed.
Decide whether your work environment is one that will allow dogs to wander around off-leash
This will depend on you culture and the layout of your workplace. A place open to the public with frequent visitors may not be the best environment for dogs on the loose. In this case, dogs should be required to remain safely in the dog owner's workspace and stay on-leash when walking around the office.
Ask employees to come prepared with their pup's bags packed
Employees should make sure they can provide for their dog's needs throughout the day, including food and water bowls, treats, toys, a bed, poop bags, and medications.
The most important thing to consider when it comes to Take Your Dog To Work Day is to plan ahead, use good judgment, and communicate your policy to your employees.
As I write this blog my dog, Quincy, is laying at my feet. Will you be bringing your dog to work next Friday?