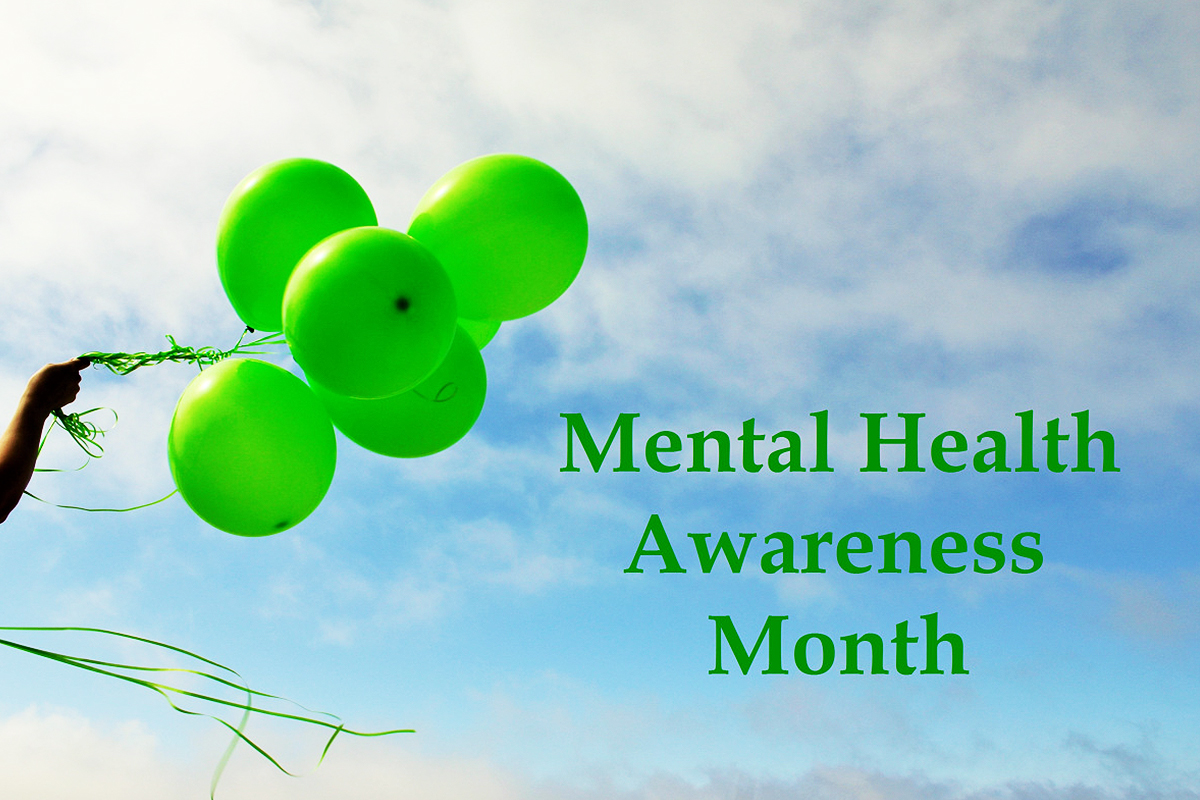 17 May

Why Aren't We Talking More About Mental Health in the Workplace?

If you asked me I'd say it's because people aren't comfortable talking about something they don't fully understand. THIS NEEDS TO CHANGE. It is essential -not just a good idea- for employers to reduce the stigma around mental health in the workplace.

According to the National Institute of Mental Health, approximately 1 in 5 adults in the U.S. experience mental illness. So, if you employ 50 employees, that's at least 10 of your hardworking people who live with mental illness and may be experiencing unique challenges. This is a number we can't ignore. Personally, I believe the actual number is higher.

Ignoring mental health not only has negative consequences on the business (think disengagement, loss of productivity, team dysfunction, attendance, turnover), but more importantly, can be harmful to employee wellbeing. We must encourage employees to take care of their needs and to feel safe showing up as they are. We've reached the tipping point, and gone are the days where employers can just say, "leave your personal stuff at home, this is work."  Employers must now treat their employees as whole people, or the company risks getting left behind…quickly.

This may require a shift for some people – to go from viewing signs of mental health challenges as obstacles for the business, to seeing it as an opportunity to engage with employees and earn their trust.  Connecting authentically with another human is an important aspect of life, and also the sign of a true leader. It requires self-awareness (see emotional intelligence), attentive focus, and practice. If you're not sure where to start, there are a ton of books out there, professional consultants and coaches who can help.

There are a number of initiatives and practices an employer can implement that will have a positive impact, which I will get into shortly. However, first and foremost, we need to talk about mental health in the workplace and bring awareness to normalize it and reduce stigma. The more people share their personal experiences, the more others realize they are not alone.

Many employees refrain from speaking up about their mental health because they fear it could limit their possibilities; that they will be marginalized and treated unfairly. In fact, a survey by ADAA , found that only one in four employees disclosed their anxiety disorder to their employer. Senior leaders can make significant inroads in changing this perception by starting the conversation — talking about their own experiences and the company's desire to support.

I recently worked with a client who had an employee share he was diagnosed with bi-polar disorder and was experiencing a depressive episode. The owner of this small organization empathized with the employee and also shared her personal experience with anxiety and depression. She met this employee where he was, let him know he was heard and was not alone. The employer reminded him of their EAP and accommodated a leave of absence for the employee while he sought professional care.

If leadership communicates they want to help, there needs to be a system in place to support that promise. Here are some ways organizations can make (and I personally know are making) a difference.
Be mindful of w

ords

– they

are important

.

Use of words like "schizoid", "psycho", "insane", "crazy" etc. in casual conversations or as an attempt to be funny should be discouraged. You never know who this might trigger, and the message it sends to them is disrespectful and hurtful.

E

ducate and train employees and leaders

.

Leadership should share stories and holdspace for people to talk about burnout, stress, depression, anxiety and other mental health experiences. Supervisors will need training on what they can and can't ask employees. They need to learn to recognize signs, engage with employees to support them, and know when to involve HR.

Show empathy

and take time to check in

. Sometimes just asking "Are you OK?" and listening can go a long way. I HIGHLY recommend watching

THIS

Brené

Brown video on empathy.

Support employees

by provi

di

ng

any number of the following

:

Time off/

A

ccommodation

.

Understand the requirements, engage in the interactiveprocess and document the support provided for clear communication.

E

mployee Assistance Programs

and other benefits

such as telehealth

, wellness,

and

physical activities

.

T

reatment works. According to the Center for Workplace Mental Health,

80 percent of employees

treated for mental health

challenges

report improvements in their job satisfaction and productivity. Not only does this benefit the worker, but it also helps out the company.

Check out

WMN/WRK

and

Health Care Transformation

for

innovative

solutions

that help

employees take charge of their health and wellness needs, empowering them to

seek support they feel is appropriate for them.

O

pportunities for social connection.

Companies must also make diversity, equity and inclusion a top priority in order for people to feel like they belong. The need to feel connected is neurobiological.

THIS

article on Peer Support Programs is a great example of putting this into action. Technology can also help bridge connection gaps. Peer engagement and spot recognition tools such as

TinyPulse

or Happster are a great way to remain connected in today's digital world.

Provide meaningful work

.

Employees want to feel the impact their work has on the organization, the community, and the world. Helping employees understand the "why" behind what they do and how it contributes to the mission and vision help employees feel more connected and engaged.

Share information

and get involved in mental health awareness

.

One great way to do this is to recognize awareness days, weeks, and months. Check out this

calendar

.

Reduce stress

.

Create safe spaces where employees can relax and destress, gather and talk about their personal experiences. Also, consider recommending apps for mindfulness and meditation, such as

Calm

and  

Headspace

.

Community involvement

and giving back.

Involve employees in volunteering and other charity efforts of their choice. There are specific nonprofits focused on building better lives for those affected by mental illness, such as

NAMI

. I am personally involved with this organization and it is fantastic.